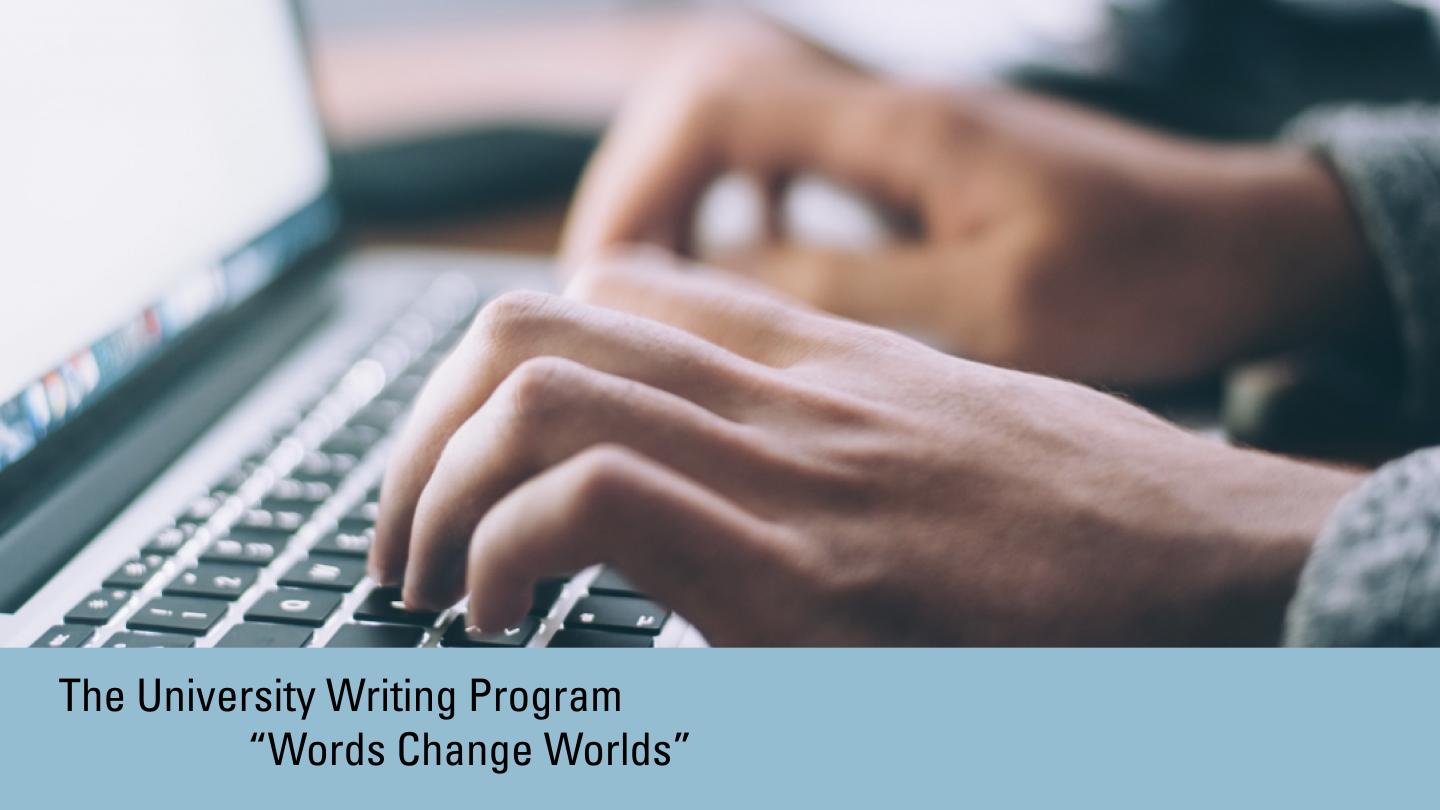 University Writing Program
Writing
Writing
Bowling Green State University's first-year writing program. UWP was formerly called General Studies Writing (GSW) until the end of Spring 2019.
UWP courses work in combination to provide students with sustained, guided practice writing for a variety of academic audiences and purposes.
Our program consists of three dynamic courses on writing: WRIT 1010: Academic Writing Workshop, WRIT 1110: Seminar in Academic Writing, and WRIT 1120: Seminar in Research Writing.