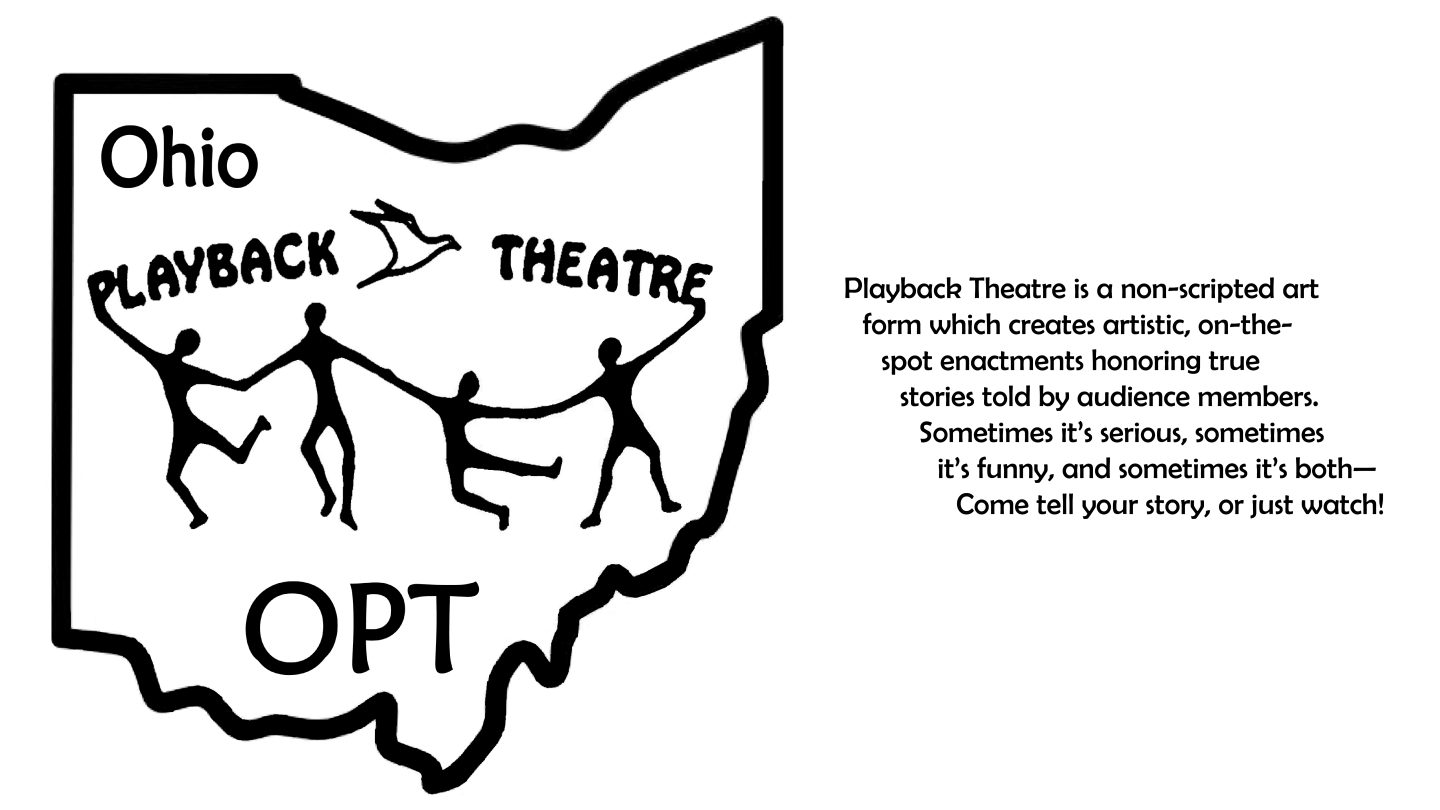 Ohio Playback Interactive Performance
Improvisational Storytelling
Theater
Join us LIVE at 5:00 on Saturday, December 5! Click the logo below for the link.
Playback Theatre is non-scripted and spontaneous. It is based on true stories told by audience members, with help from an expert in story-telling. These true stories are then played back - on the spot - by the actors and musicians.
Playback Theatre was created in upstate New York in 1975 by Jonathan Fox and Jo Salas and the Original Playback Theatre Company and is now practiced all over the world. Ohio Playback Theatre company members have performed and hosted workshops for the general public as well as at events sponsored by high schools, colleges, private groups, small businesses, health care organizations, and non-profit groups. Performing this evening are: Roxanna Bell, Bob Campbell, Justin Simons, Hayley Whitman, and Lisa Vana.